What the New Car Dealer Never tells you – What is New Car Detailing?
This is a warning to all new car buyers to explore new car detailing from Pro Tint Detailing of Central Florida and look into the condition of new cars upon delivery and pick up from the dealership here in Florida. Buying a brand new vehicle means it is has full protection, this is a must to preserve your new car's shiny and preteen condition, right? Unfortunately, new car dealers detailing methods can sometimes consist of just adding a few layers of wax and charging you a large fee called "dealer prep".
Why a New Car should be Detailed by a Professional at New Car Detailing like Pro Tint Detailing ASAP
A mere coating of wax does 2 things, first it covers spider web and swirl scratching in the clear coat and second it only protects your clear coat (the layer of shiny clear factory paint sprayed over your cars pigment color paint to protect it from the elements) for about 2 commercial washes or 3 hard rain storms!  Pro Tint Detailing can detail your new vehicle right off the new car lot so it will be virtually maintenance free for at least 2 years.  Call now for an appointment and find out how inexpensive it is to keep you car looking brand new for years to come.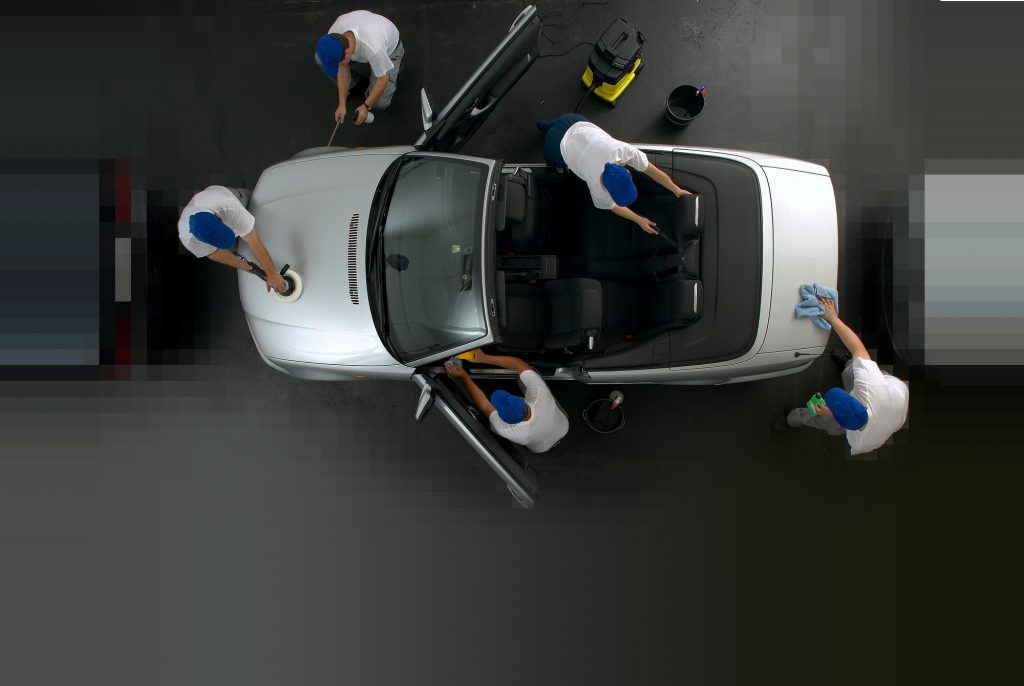 Dealership Detailers Improperly Prep New Cars By:
Using incorrect washing methods, creating swirls in your new car's paint
Leaving excess wax all over the vehicle, including trim
Putting scratches into your paint by being careless and pressed for time to do other vehicles
Attempting to correct scratches with overly aggressive compounds that leave holograms
Leaving footprints and scuffs on interior plastics
Excessively applying tire shine, creating severe spin-off of damaging product stain on paint from tire spray off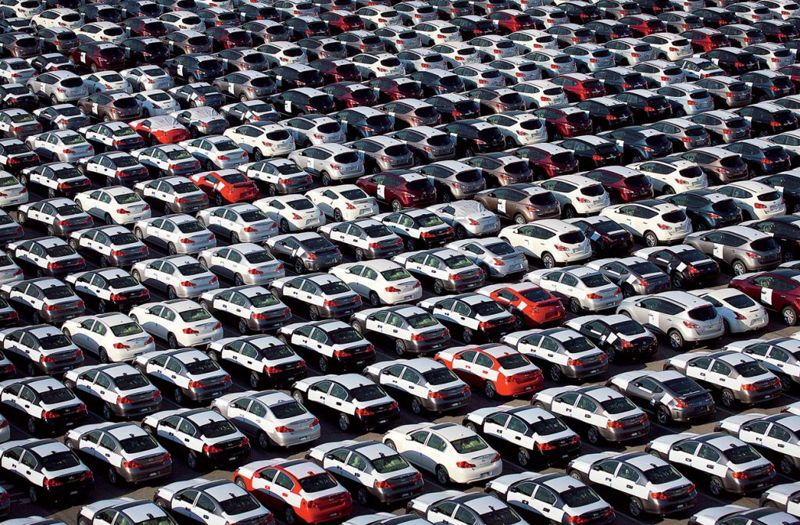 Why Could Your "New Car" Need Attention and a New Car Detailing Right Away?
Your brand new vehicle may have also been sitting at the port or dealer lot for excessive amounts of time (in many cases 3 – 6 months) without any paint protection, exposing the car to paint contamination, salt, sap, pollution and UV (sun rays), which cannot be removed through regular mere washing techniques. Furthermore, your interior needs to be conditioned and protected from UV light to prevent cracking and fading.
We also suggest high quality lifetime guarantee 3M window treatments, and Pro Tint Orlando was awarded #1 automotive Tint Dealer in the United States by 3M Corporation for 2016, so we can set you up with the best windows in the business guaranteed!
A Great Looking Vehicle through the Years Begins with a New Car Detailing the Day You Bring it Home!
A long term good looking car on the outside and the inside begins the day you bring it home. With today's materials of manufacture, and help from Pro Tint Detailing and Pro Tint Orlando, there is no reason your new car can't stay looking new for a decade or more.
All in all it truly shocks us here at Pro Tint Orlando to see how poorly the majority of new car dealers deliver vehicles to customers. Frankly, in some cases it is obvious new car dealership "detailers" are not there to baby a car or for repeat business, they are there for that first look and to get that car off the lot quickly.
At Pro Tint Detailing you would never see a vehicle treated in a rushed, careless way using cheap, temporary products, as often happens at new car dealerships. We use all commercial products, top of the line materials designed to preserve and protect your car and keep you coming back happy and satisfied like so many of our customers. In fairness to new car dealers, they are not in the business to detail cars and make them last 10 years or more, their goal is for happy customers to buy a new car every 2-4 years.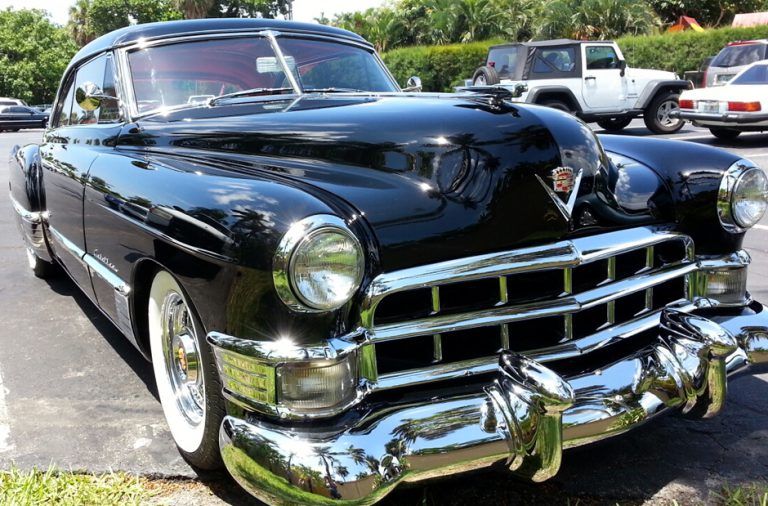 If you are taking delivery of your new vehicle soon, let us suggest DON'T LET THEM WASH IT and do not agree to the "dealer prep" or "dealer weatherproofing" or any of the other gimmicks they offer. It will save you a big headache and a lot of money not well spent. Take delivery of the vehicle dirty, with the tape still on, and bring it straight to us, let us treat your vehicle with the patience, talent, and thoroughness that it deserves, and usually, at far less than the dealership charges for those services.
If the dealership did get to your vehicle before we could, don't worry, we can still save it. And if the dealership actually did a good job prepping the vehicle (some are actually very good), let us give your vehicle the ultimate paint protection service against the elements, high quality ceramic window treatment and interior Scotchgard protection.
Suggested New Car Detailing Package by the Professionals at Pro Tint Detailing:
Full exterior wash including the inside and outside of wheels with high quality non detergent materials
Clay bar treatment to completely remove surface contaminants
One-step polish to chemically clean paint, remove fine swirls, and protect paint
Application of our finest long-term sealant for at least 7-9 months of true protection from the element
Scotchgard interior seats and carpets
High quality 3M Window Treatments
Average time to complete: 6-8 hours
Pro Tint Detailing of Central Florida's New Car Detailing
If your vehicle was improperly prepped by the dealership and swirls were introduced into the paint, it may need a multi-step paint polishing process to restore the finish. Make an appointment today and come by our conveniently located large corner in Orlando for a free estimate:
We invite you to explore our website to see the caliber of automobile detailing that we perform, to educate the prospective client on the benefits of professional car detailing, and to understand how Pro Tint Detailing differentiates from the local, low-cost auto detailers in the area. You will see many explanations of very special high end automobiles, and specifics on proper detailing and maintenance of those cars and SUVs. However, we are just a knowledgeable of the family car and SUV, we are the best and want to be your detailer, our goal is for you to be happy enough to recommend us in the future. If we can apply our automobile detailing talent to your brand new vehicle, or your older vehicle in need of some loving help, please contact us at your earliest convenience to schedule an appointment.