What does Pro Tint Detailing in Orlando Consider Proper Automotive Detailing of a Car's Exterior?
Proper, true professional detailing is all about cleaning, correcting, and protecting your vehicle against the elements using the safest methods possible – in an extremely thorough manner. The best car detailing services are performed with great patience, clean tools, proper technique, quality products, and a dedication to perfection. Pro Tint Detailing is proud to offer the most thorough detailing services possible in the Central Florida area. Our unique automotive detailing techniques are designed to enhance the long-term appearance of your new or used vehicle.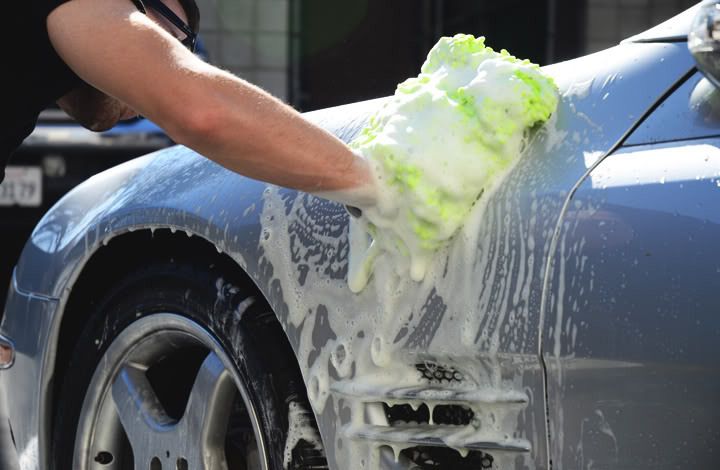 Cleaning a Car Professionally
The best car wash is not an automated car wash, it is one that is going to remove every foreign object from the surface of your car's paint in the professional detailing processing. All bugs, tar, and dirt should be removed from your vehicle's paint. This takes far more than soap if you want a perfect glass like shine; it also involves things like clay bar treatments.
Your wheels would be cleaned on the inside and out with only materials that will not damage specialized brakes and custom wheels. Windows should be spotless, if you have tint in good condition, it must be cleaned carefully with the right materials or it can easily be damaged.
However, from a detailing perspective, the clear coat itself requires a deep cleaning to prepare the paint for proper correction and to remove the contamination that has built-up from time spent outside. That's where "Clay Bar Treatment" is suggested, and so important for a truly spectacular finish.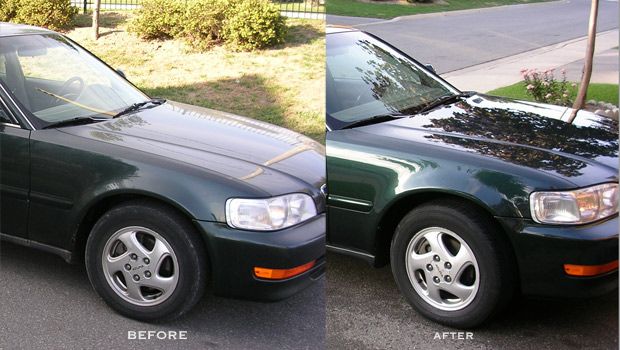 Correcting Damaged Auto Paint
Correcting paint is first and foremost about removing swirls and fine scratches from the clear primarily caused by improper car washing techniques and the daily wear of the environment. Ever looked at your paint under halogen lights and noticed fine spider-web-like scratches in your paint? Those scratches are not actually in the paint, they are in the clear coat.  These are paint swirls and are very common, even on new cars. Correcting automotive paint is the specialty of Pro Tint Detailing, proper car paint polishing should level and burnish the clear coat to a very fine level, it should sparkle like a diamond – and feel smooth as glass.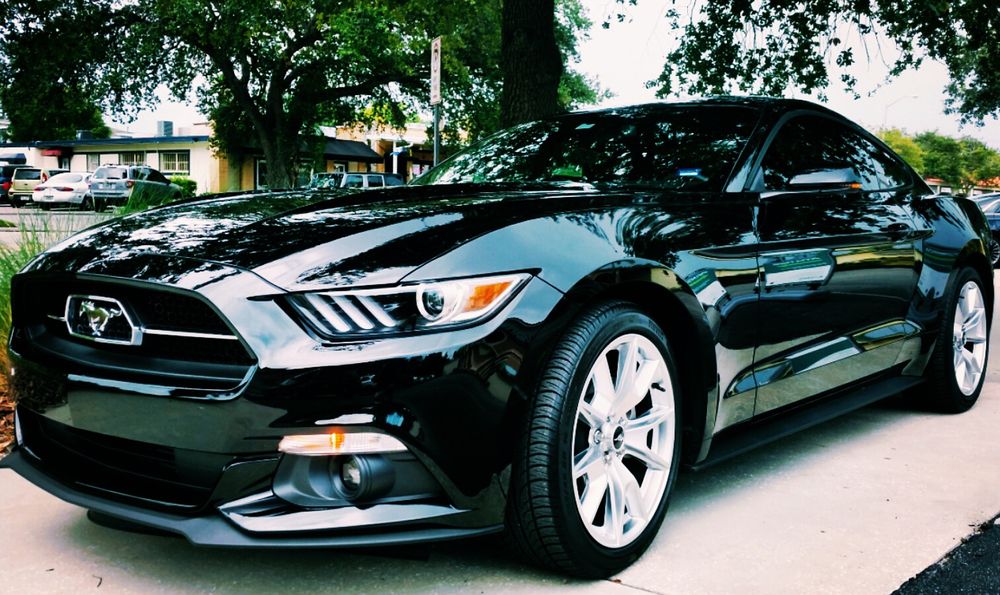 Protecting Your Car
At Pro Tint Detailing, protecting the car's finish is all about sealing the paint and protecting the vehicle from the attacking elements that we discussed in our page all about how your car is always at war with the elements. All rubber and plastic panels, both on the inside and the outside should be protected with professional quality products that provide UV protection, while all of the car's paint and glass should be protected with multiple layers of quality, durable polish.
Once the vehicle has been thoroughly washed to remove the initial layer of dirt, and then clay bar treatment used to remove the dirt and contaminants embedded in the clear coat, the surface is now as clean as can be and is ready for the ultimate shine.  This type of professional show ready shine can only be produced through professional car paint polishing techniques applied with the proper professional equipment to repair weeks months or sometimes years of damage. But never fear, Pro Tint Detailing has seen it all, and fixed everything thrown at us.  Call us for an appointment today.