Pro Tint Customer Reviews

Below is some actual feedback taken from a Pro Tint Detailing customer survey and from various letters we've received. We deeply appreciate this feedback and use it to continuously improve our services for you. For additional feedback, or to write your own review, please visit us on Google, Facebook, or Yelp.
One of the best detailers around. Great price, with exceptional attention to detail. Always satisfied with the work done.
— Keith Parcesepe, Orlando
Great price, and the staff clearly takes pride in doing a good job. Pro Tint is the only place I will take my Corvette. Exceptional attention to detail. Always satisfied with the work done.
— David Katz
What makes you unique is your quality and attention to detail. I drive all the way from Lake Mary to get my car detailed from Pro Tint Auto Detailing. Some call me crazy for doing that, but I like to call myself satisfied.
— Douglas Nishinaka
Hand wash and dry without running through a machine. Attention to details and clean all areas and gaps. All staff takes time to ensure the car is well taken care of without rushing through the cleaning process due to volume.
— Aaron Kuan
I was thrilled when I got my car back. It was like brand new. I have recommended you to all my friends. You do fantastic work. You've been doing both my cars for over two years and I'll keep coming back.
— William Messerly
I appreciate the fact that Earl and the Pro Tint guys treat my vehicles as if they were theirs and work on them until they are perfect.
— Christine Tower
Have always been treated very nicely from all the staff. They have even taken me pretty close to closing time and my car has looked great every time.
— Paul Lagos
The quality of the hand wash and the amount of time you spend making my car look good is much better than a bargain car wash, and that matters with a Corvette.
— Douglas Marchell, Pine Castle
You are the only place other then myself that washes my car.
— Ron Launer
Friendly service and my car always looks GREAT!
— Vicki Clark
An excellent job. You care about the type of work you do.
— Raymond Coronado
You actually treat the car like it was your own. I swear it looks better then when I bought it after I take it there.
— Matt Bernwanger
Your staff truly cleans everything and handles my car as if it were their own. My car truly gets babied when it comes here. I always drive away a happy and satisfied customer.
— Lori Carlson
The difference is in the details…
— Jerreth Soloman, Mt. Dora
I love getting my cars detailed at Pro Tint! You guys are absolutely the best in town. When I return to pick up my car, I always end up with a big smile on my face, seeing my car so clean and shiny! I have recommended you to all my friends and colleagues.
— Vivek Singh
Professional staff with high attention to detail and obvious priority given to customer service. I won't take my cars anywhere else and I send everyone I know to Pro Tint Detailing.
— Tim O'Neill
Professional from the time you pull your car on to the lot to the time you pull your car off the lot. Earl is a true professional in his business and his staff is trained very well. Check it out for yourself!
— Garrett Bryan
You have an air-conditioned waiting room that has DirecTV and free WiFi. Location is good, right next to a shopping plaza with lots of food.
— Dean Shintaku
My car has never looked better. It looks brand new thanks to the efforts of your many team members. Before I brought in my car, water spots had settled into the finish. When I picked up my car I could hardly recognize it!
— Julianne Savage
I have never seen the vehicle this clean, and wanted to send my extreme gratitude for the work that your crew performed. Your shop does excellent work, and you have added another customer to your repertoire. Thanks again. Cheers!
— Levi Finch
Once a year I drive 467 miles back to Orlando to have Earl and his team at Pro Tint Auto Detailing clean and detail our cars. It may sound extreme to drive that distance to have your car detailed, but give Earl and his team one opportunity to detail your car and you will be hooked.
— Timothy S. McFadden, Atlanta, Georga
I have been coming to Pro Tint since 2005 and have always been completely satisfied with the thorough job done to clean my car. Pro Tint is the best at what they do and they treat everyone wonderfully. I will always be coming back to Pro Tint!!!!
— Jill Bertoldo, Christmas
Toyota Detailing At Its Best in Central Florida Pro Tint Detailing
I brought my car in to have a mini detail, I am writing to say, you did an excellent job. Very well serviced. My car looks like new. I was waited on very promptly and my car was done in 1 hour as stated. Thank you!
— Gina Gerarge, Clearmont
Pro Tint Auto Detailing was recommended by my Jaguar dealer. I have an Audi and had the paint clay bar cleaned top and bottom. Excellent job, courteous employees and a waiting room with cable TV! Thank you!
— Liliane Thibodeau, Polk City
I have had my vehicles detailed at Pro Tint for over 5 years. I have been extremely impressed and pleased with the service to my vehicle. I have been equally pleased with the high level of service from the staff. There is no other auto detailing shop that reflects the quality in the Central Florida Area.
— Vic Karaziva, Pine Hills
I just wanted to write you a quick note to say THANKS for such a nice job you and your staff did on the cleaning of my 4-Runner. It looked great and I appreciate the nice work, friendliness, and overall quality service! Thanks!
— Brad, Lakeland
I just wanted to thank you for the great job you did on the vehicles we sent for detailing. I look forward to doing business with you in the future. Thanks again.
— Mike Bunnell, Casselberry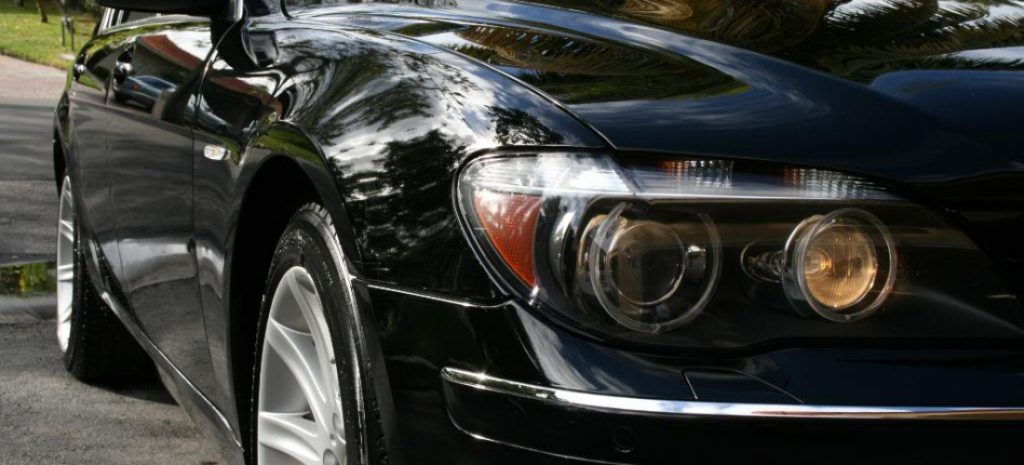 SUPERIOR AUTO DETAILING SERVICES FOR THE CENTRAL FLORIDA AREA!
Since 1995, we've maintained the highest standards of car care in the industry and have earned a reputation for excellence. We are proud to be referred to again and again as "The Best Detailing Shop in Central Florida."
Voted "The Best 3M Automotive Product Dealer in the US" in 2016, The Pro Tint Orlando family is dedicated to customer service and top quality materials at all times.  Pro Tint Detailing specializes in luxury, exotic, classic, and specialty vehicles, yet we are great at getting that family car back to show room respectability. Our mission is to provide an amazingly pleasant, richly satisfying experience for every single one of our customers. You can count on our work being top-notch each and every visit.