3M Scotchshield Safety & Security Window Film for Commercial Applications
Micro-layered and tear-resistant, Pro Tint Orlando recommends 3M Scotchshield to help increase safety & security against smash and grab burglaries.
Details
Mitigates hazards from shattered glass during natural disasters.
Helps protect people from flying glass shards, one of the most common causes of blast-related injuries and fatalities.
Micro-layered and tear-resistant to help increase security and provide added protection against smash and grab burglaries.
Combine with 3M™ Impact Protection Attachment Systems for additional safety and security.
Significantly blocks the amount of harmful UV rays that cause fading, helping to extend the life of furnishings.
Includes a comprehensive warranty from 3M.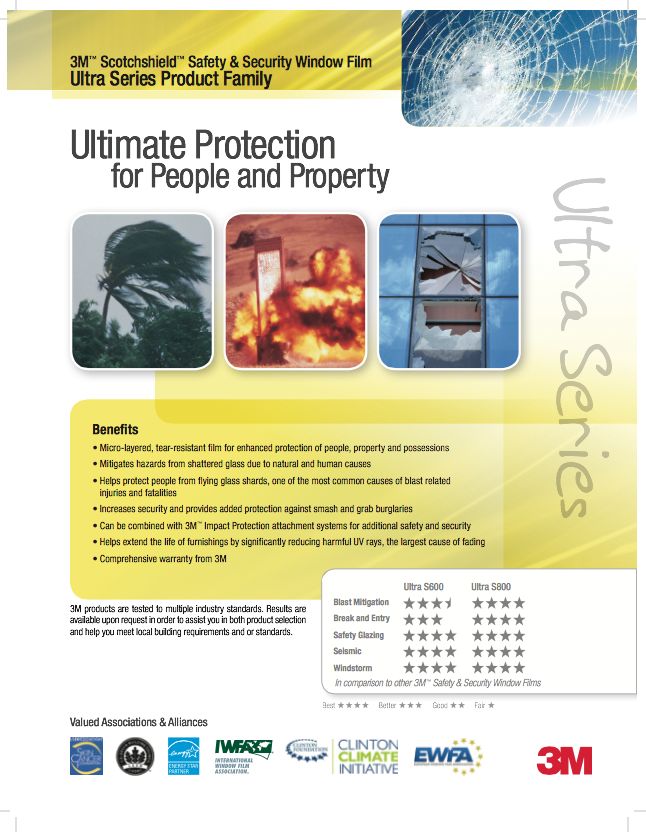 Get ultimate tear-resistant protection with enhanced 3M Impact Protection Scotchshield. Combine the safety & security benefits of 3M™ Scotchshield™ Safety & Security Window Film with the sun control benefits of 3M™ Sun Control Night Vision™ Series for even better effect. 3M Scotchshield micro-layered film is designed for tear-resistance and enhanced protection of people, property and possessions.
Break and Entry:  3M Scotchshield Window Film provides precious time by helping to deter unwanted individuals from entering your building protecting occupants and assets.
Safety Glazing and Human Impact: Upgrade your glass to meet safety glazing codes and help protect occupants from broken glass hazards even further, remember 3M Scotchshield is a window film that is installed over the glass window.

COMMERCIAL WARRANTY: What good is a multi-year year warranty from a company that wasn't around 12 years ago and might not be around 12 years fr