High Rise & Large Buildings Film Solutions by 3M & Pro Tint Commercial
Why 3M High Rise & Window Tint is the Best Solution for High Rise Condo Window Tint Applications
Solar glare, heat, and UV rays are a problem for any multi-windowed home, but the need for high rise & large building film for window tint applications are especially high. Not only is there less to block or filter sunlight in upper stories, such as trees and other homes, but the reflective sun glare from cars, windows, and surrounding surfaces increases sun glare even further. In addition to glare reduction, window tinting in high rise condos will also help to reduce energy consumption, increase your privacy, lower temperature, and enhance security.  The best news is, new laws allow condo owners to use high-quality window tinting film, like energy saving 3M products.

Advantages of 3M Quality Film Products
Reduce the Glare
Residents of high rise & condos can experience more sun glare than those who live in homes or 2 story dwellings and need 3M specialized high rise & condo film. Single and 2 story buildings usually have surrounding buildings and trees, which help to break up or even entirely block penetrating sun glare, damaging UV rays and many of the heat rays. However, once a residence is elevated above three stories or more, the surrounding sun blocks begin to diminish. This leaves the residential or commercial units exposed to the full strength of the sun's rays.
Sun glare is especially harsh for those with southern and western exposure. 3M tinted window film from Pro Tint is a positive solution that will benefit residents and the environment by filtering out damaging and heating rays while separating from natural light and allowing it in without the annoying glare. The best of the 3M grades of window film acts much like a great pair of sunglasses, your vision is still clear but the glare is gone!
Stop Creating the glare!
Speaking of glare, cheap or outdated window film may be the culprit. In some cases, surrounding residences and businesses are affected by the cumulative glare created by high rise condos. Tired of hearing the neighbors complain about the glare from mirrored high rise condo windows? High-quality 3M window films are metal free with no mirror effect.  The windows of a high rise condo fitted with 3M window film will stop the complaints immediately. Residents will benefit from privacy and energy savings, and the neighbors won't need sunglasses inside their building anymore.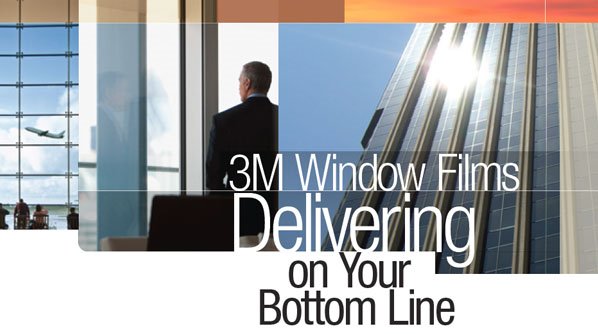 Assure Privacy from Prying Eyes!
A room with a view can come with a price: it could mean "say goodbye to privacy". If it is possible to look out of a high-rise windows to another unit in another building, it's certain that others can look back. This is especially true at night when lights are on and the laws of optics light the unit up like a Broadway stage. Rather than providing the late night entertainment for the neighbors, why not install 3m specialized privacy window film designed to block views from the outside while allowing clear views from within, even at night.
Reduce Energy Consumption, Maximize Savings!
Solar heat gain caused by the sun's rays directly streaming in through windows is a leading cause of high utility bills. When sunlight enters windows, the visible and UV light spectrum and other rays begin to heat up the interior of the living or working space. This causes the AC to kick on, or stay on, in order to maintain a comfortable interior temperature. This is why Florida passed laws restricting HOAs from banning window film that legitimately reduces these heating rays. 3M Film is and has been the leader in window films for decades, especially when the discussion is about correcting wasted energy consumption.
In fact, heating and cooling accounts for almost half of most residential energy usage, and 3M products save more energy than all other window film companies combined. Choosing the right window film for high-rise condos can mean significant energy savings and goes way beyond tinting, it is the material and process of the film used. In fact, 3M has one film available that is totally clear, yet reduces the heat rays of the sun over 90%. In most cases where the right product is chosen, the decreased utility bills can offset the cost of window tinting investment within a year or so, and this is where Pro Tint comes in to help.

If Safety is an Issue, 3M Window Film has it Covered!
Worried about safety? When you meet with one of our Pro Tint representatives, we will make an appointment to view your building and assess your needs. Please let us know if safety or security is a concern. 3M safety and security window film can also be tinted so your home benefits from glare protection, energy efficiency, and is additionally protected from smash and grab robberies, or harmful glass breakage, and stop those prying eyes at the same time.  Just let us know the problems you wish to solve and 3M and Pro Tint will design a solution specifically for you!
If you are interested in window tinting for a high rise condo, contact the experts at Pro Tint. We are happy to meet for a free consultation and discuss your options. Our professional window installations have benefited Florida high-rise condo dwellers since 1996 and we will get your recommendation when the job is through – we guarantee it!