3M Color Stable Automotive Window Films and Tints from 3M Products
3M Color Stable Automotive Window Films are known worldwide as the best Automotive Window Tint Products available anywhere. Don't settle for anything less than a 3M Color Stable Automotive Window Films appearance from Pro Tint Orlando. 3M Color Stable Automotive Window Films appearance rivals tinted factory glass, it is guaranteed never to turn purple, and provides high heat rejection.
You can have the best Tint in the world and your car still may not look "factory" if you do not have it installed by top professionals. At Pro Tint Orlando we have been installing premium window tinting film product for 25 years, we have a large Permanent facility in Orlando Florida installing only 3M Factory Authorized Products. Pro Tint Orlando serves customers locally and those who come from around the nation to visit our legendary facility, we guarantee our work absolutely, always have always will!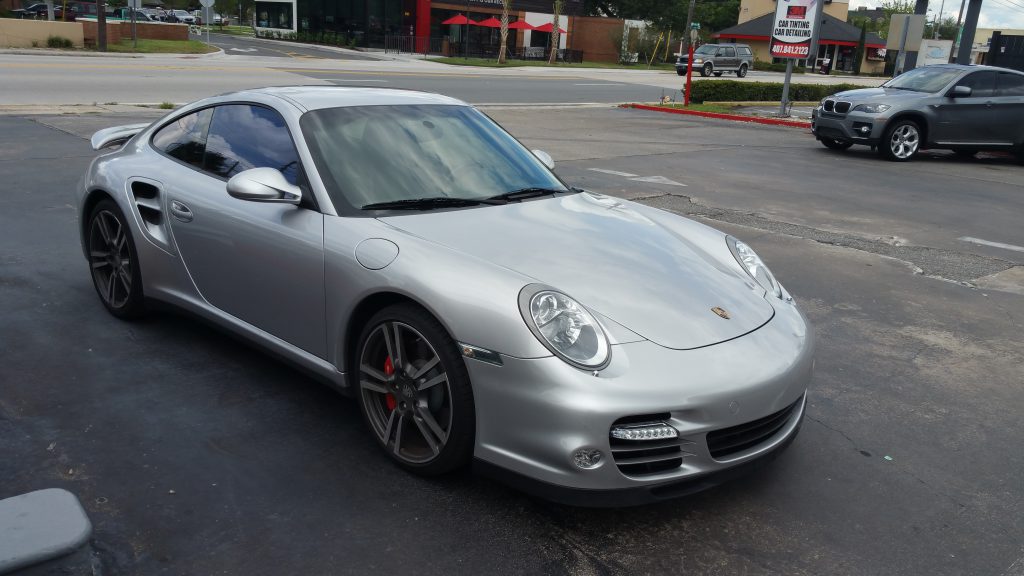 With 3M Color Stable Automotive Window Films, a revolutionary nano-carbon polyester provides an incredible look, amazing color stability that never fades!  This film, like all 3M film product, is non-metalized, which is to ensure that no signal interference with electronic devices occurs as it may with cheap store bought brands. This is why 3M brand products are used in police vehicles, government vehicles and they are the only products we will install and guarantee here at Pro Tint Orlando.
3M says this about their product:
"While most other window film companies buy their polyester from someone else, 3M makes its own polyester. During this process, 3M patented a technology from producing its own nano-carbon polyester.  This revolutionary and unique process, allows for maximum heat rejection without a metallized film, which can interfere with radio and satellite signals.  It also gives our films a stylish look with outstanding color stability.  In fact, it's so advanced that in time-based tests, 3M color stable films never turned purple while conventional dyed films rapidly changed to a purple color."

More about Pro Tint Orlando and its Facilities:
When you come into our large, well equipped showroom here at Pro Tint Orlando, we will show you many possibilities, one example is a clear film for your front window.  This product, unique to 3M Crystalline Film has no noticeable tint at all to interfere with your forward view through the front windshield.  However, you will experience firsthand how it will drastically reduce the heat of the sun's rays, we will prove it to you right there in Pro Tint Orlando's lobby!  This may be an addition to your 3M Color Stable Automotive Window Film complete job that we might suggest.
This unique technology, called Crystalline Automotive Films from 3M Products, is the reason a clear film can reject more heat than almost totally blacked out dyed films, without changing your car's appearance.
At Pro Tint Orlando we have researched many different brands of automotive window tint and we have found 3M Products to be so superior that we carry them exclusively, the Color Stable Automotive Window Films product is one of the lines from 3M and are the best of their kind.
Solar heat comes from two primary sources, the visible light you can see and the infrared light you can feel coming from the sun on a hot summers day.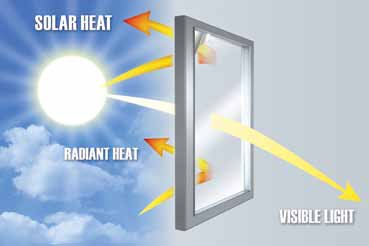 3M Color Stable Automotive Window Films are darker tints than the Crystalline line. These darker shaded films are designed to reject solar heat that is produced from visible light. Color stable rejects up to 58% of the heat coming through your windows. Color Stable films also provide significant glare relief, allowing only 5% to 50% of the light into your car, while allowing greater vision out of your car from the inside both in the daylight and at night, than comparable cheaper store bought brands.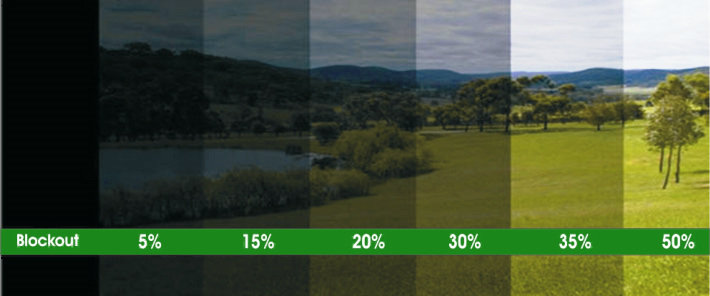 With Pro Tint Orlando Professional Installation, you are left with the decision of how dark you want your tint to look from the outside, mostly as an appearance function with 3M Color Stable Automotive Window Films. Even with the darkest tint from the outside of the vehicle, from the inside your vision is much clearer by day or by night than with typical old fashioned cheap dyed tint.
At Pro Tint Orlando, your professional installation is quick and efficient, it is perfect or it is fixed quickly and with a smile. Additionally, it is guaranteed not to crack, peel or bubble, ever. Since Films from 3M Products are guaranteed by a 70 year old company, fading or "Purpling" is impossible, and guaranteed by the manufacturer never to happen, a guarantee honored anywhere 3M products are sold and installed in the US and Canada.

Finally, Pro Tint Orlando is a large and respected business in Orlando Florida that concentrates on Automotive Window Tinting and making cars look great! We do one thing and we do it well – window tinting, detailing and making cars look great, and we do a lot of cars every day! Because we have been around so long we tint all the best cars in Orlando, but don't let that fool you, we want your business, and we will fight to make you our next loyal customer, whatever the car, it deserves to look its best!