These guys are truly awesome. They took me in at the last minute and also worked with me with the price. The service was reeeaaally quick too. Good job guys and Jesus bless you all! 😄
Can Automotive Window Tinting Improve Your Car's Value in Almost Any Situation?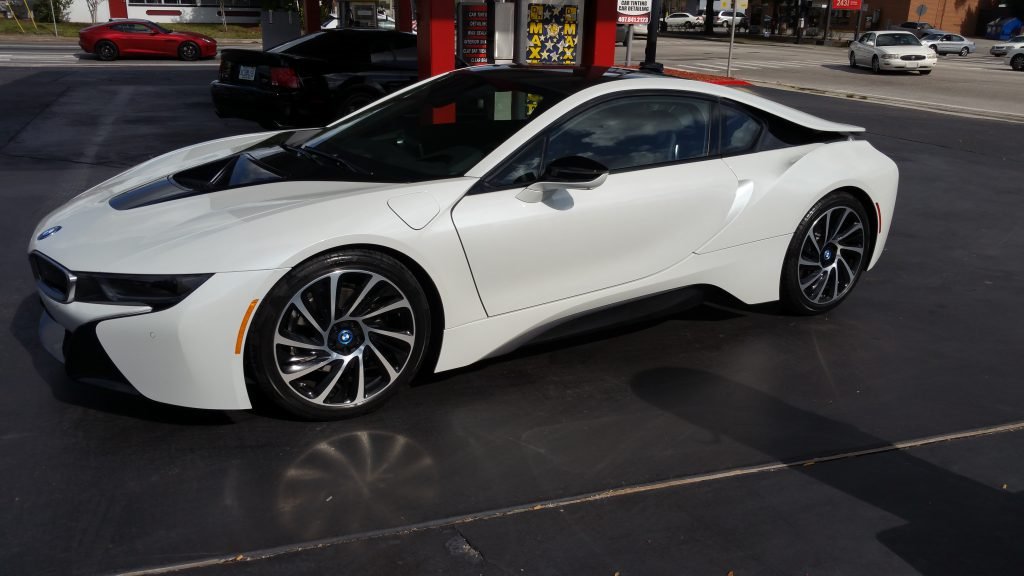 The right professional automotive window tinting matters when selling an automobile.
There are countless automotive window tinting options on the market today, many promise lifetime warranties but little to back that warranty up.  Still more choices in automotive window tinting are out there promising long life and easy instillation in what seems like, just about any place a truck with a sign can park, or 2 guys and a garage space can set up shop.
The truth is, automotive window tinting film manufacturers provide an impressive list of reasons to tint the windows in your car, and promise even more advantages to their products. The best grades of automotive window tinting helps prevent cancer by blocking the sun's ultraviolet rays.  The right kind of automotive window tinting provides security by making it more difficult for thieves to break into your cars windows.
But did you know that 3m Automotive Window Tinting was the only brand that has offered all these standards for decades, and only offers their automotive window tinting options through an approved network of professional approved established and certified dealers?

Knowledgeable and professional. No stress just solid results. 538 five star reviews ( + this one ) obviously they're doing something right. Also, they ran out of the windshield tint I paid for so they put on a higher quality for no extra charge. I'll be back for sure.
Another advantage to really high quality 3M Automotive Window Tinting is that, in most cases, it will protect you and your passengers from flying glass in an accident. High quality, well designed 3M automotive window tinting will keep the inside of your car cooler as well, up to 60% cooler, in Florida that means a lot!
Really great quality automotive window tinting film that blocks harmful rays of the sun uses special ceramic layers and protects your seats and trims from cracking and fading. Further the best of 3M Automotive Window Tinting material not only provides privacy, but saves your eyes by reducing glare, harsh sunlight and changes the appearance of your car in a very positive way.
There are a wide variety of automotive window tinting films available, and installation services range from back yards and road sides to drive up vans, many of them are just not good quality installation or material. These inferior brands and fly by night installers not only do not have the professional appearance and sun blocking effects of a truly good automotive window tinting product and instillation, but they are typically much darker from the inside out, and in some cases that can get you in hot water with the law.  Remember, even if it is legal for tint to look almost black from the outside of your car, truly good quality automotive window tinting will look much less "dark" from the inside, almost a one way mirror effect.  It is never good to have trouble seeing out of your car, if you can't see what is coming, you are in danger.
Another problem with inferior materials, and with non-professional installers, is that these fly-by-night 'installers' may not be up to date on the latest laws in your area, or may not care about the latest laws in your area.  Each state, and in some cases each municipality has specific laws governing the amount of tint that may be on front windows, passenger windows, back passenger windows, and the rear window.  An installer that is not a professional full time shop dedicated to installing automotive window tinting, may not pass that information on to you, and you may find yourself with a nice ticket from your local authorities for your new tint that is too dark along with a razor blade to scrape it all off!
The amount of tint varies from just a slight tint to film that makes the windows appear almost opaque. State regulations limit the amount of tint that can be applied to various window surfaces. But with a very high quality window tint, you can actually get the effect of total sun block while still complying with almost any state law.  At Pro Tint Orlando, we offer one 3M Automotive Window Tint that is almost totally clear yet offers an almost 60% heat reduction and 100% UV reduction for the front window.
We are such a high volume dealer in 3M Automotive Window Tinting Products, that our prices are actually competitive with tinting companies operating out of the back of a garage, and in abandoned parking lots using tint shipped to them from China.  These 'companies' offer no real guarantee or real established company reputation to stand behind their work. Many of these "tinting companies" consist of a truck in an empty lot or a month to month rental in someone else's business.  We have nothing against the Great American Dream, we wish them all well, we just want you to understand there is a difference with a company like Pro Tint Orlando in business doing the same thing since 1991 and installing the top product of its kind 3M Automotive Window Tinting Films.
Here at Pro Tint of Orlando, Central Florida's acknowledged automotive window tinting experts, we are a large, permanent business with many positive reviews, dedicated lifetime customers, automotive dealers and friends to show for it.  We are proud of our reviews and are happy to answer any questions you may have.
Local automobile dealers know to come to us, we make that sports car, Mercedes or Jag look its best for the lot.  There must be a reason so many of them come to us, and we will do the same for your car too!  Give us a call, come check out why we are the biggest and the best Automotive Window Tinting Experts in Central Florida.