I just took my Cayenne here and could not be happier. Really nice guys, great explanation of the tints and products, unbelievably quick service. Definitely will come back here for detailing and all future cars I own. A+++. Wanted to leave this review because good work is hard to find!
6 Reasons Why 3M Automotive Window Tinting is the Best Answer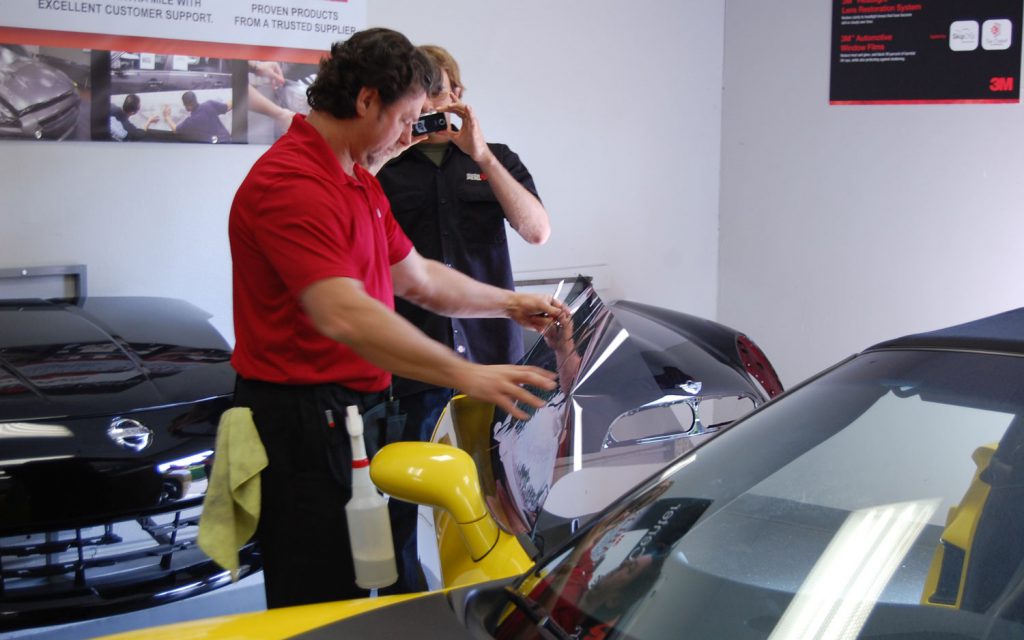 Why Pro Tint Orlando Offers the Best Answer in 3M Automotive Window Tinting
Most car owners install 3M Automotive Window Tinting for one or two main reasons, and they usually revolve around appearance or comfort. However, there are many additional benefits to tint that you may not have considered.  Some of these benefits make 3M Automotive Window Tinting an excellent idea, no matter what your initial reason was for tinting your windows.
Here are the 6 top reasons why 3M Automotive Window Tinting is the best choice to improve your overall driving experience:
Better Driving Experience
Improved Privacy
Upholstery Protection
Shatter-Proofing
Keeping Cool
Protection from the Sun
Great price. Quick service. Tremendous quality. Very helpful, knowledgeable and courteous. The real deal in Orlando. And it was done in 30 minutes with all hands on deck. Thanks fellas!!!!

Better Driving Experience
Driving with the sun directly in your face isn't just an annoyance – it can be deadly. 3M Automotive Window Tinting shields your eyes and prevents glare from all sources of extreme sun light (and even bright street lights at night) that could otherwise cause you to drive poorly or recklessly, due to no fault of your own. Did you know that there is a type of 3M Automotive Window Tinting that is almost clear, yet reduces glare and heat, which is specifically designed for the front windshield?
Improved Privacy
For many reasons, we like the look of keeping a low profile, to feeling that no one is looking inside our car while we are driving by, we like our privacy. 3M Automotive Window Tinting guards your personal privacy no matter where are you and gives your car that look of incognito importance in exclusivity.
Not only that, but more importantly it protects the things inside your car or limousine when you're not around, from eyes that may be tempted to steal. No more fear of stashing everything out of sight every time you park your car once the tint has been applied.
Upholstery Protection
The heat and UV rays from direct sunlight can damage or completely ruin your upholstery, making it a mess in a few short years.  Did you know this is entirely preventable with 3M Automotive Window Tinting technology?  This cutting edge technology keeps your car interior from getting hot enough to warp, fade, or crack, protecting your dashboard and door linings as well.
This unique 3M technology also blocks up to 90% of harmful UV rays from entering your cars interior and fading the color of the interior, and even protects you and your passengers from the sun's harmful cancer-causing rays.
Shatter-Proofing
3M Automotive Window Tinting helps to keep your car's windows from shattering upon impact – either with a blunt object or in the event of an accident. This can go a long way toward protecting the health and lives of your passengers if anything unexpected happens on the road.
Keeping Cool
Depending on the grade of 3M Automotive Window Tinting you select, you can reduce the heat inside your car in the scorching summer months by up to 60%.  Keeping the heat out is part of a new technology provided only from 3M which involves a ceramic layering process.  This technology is unique to 3M and is on display for actual live demonstration in our showroom at our shop.
Protection from the Sun
Direct sunlight and the associated UV rays don't just damage your skin and accelerate aging, they can also cause skin cancer over a prolonged period of exposure. Reduce harmful UV rays by up to 99% by installing quality 3M Automotive Window Tinting at the #1 rated dealer in Central Florida – Pro Tint Orlando.
Choose Pro Tint for Your Window Tinting Needs
The unique properties of 3M Automotive Window Tinting are far above any other common window tinting product available.  At Pro Tint Orlando we've been the undisputed leader in Automotive Window Tinting since 1991 here in the Central Florida.  If you really care about your car, call Pro Tint Orlando today. We only offer 3M Automotive Window Tinting products because they are the only products worth installing.
We are the biggest and the best in Central Florida. We chose 3M for a reason, and we guarantee what we sell.  Call us, or come by and see for yourself.  We put it all on display, you decide for yourself, no other automotive window tinting shop does that. Once you see for yourselves, you will become a Pro Tint Orlando customer for life! Serving Central Florida continuously since 1991!