The best company in Orlando for auto, residential, and commercial window tinting as well as impact resistant window film. They are proud to state they are 3Ms National Automotive Dealer of the year. Company also offers auto Ceramic Pro paint protection and detailing. Highly recommend any of their services. Highly satisfied with Ceramic Pro paint protection on my 2018 Hyundai.
Why is the Application of Car Window Tinting a Professional Task?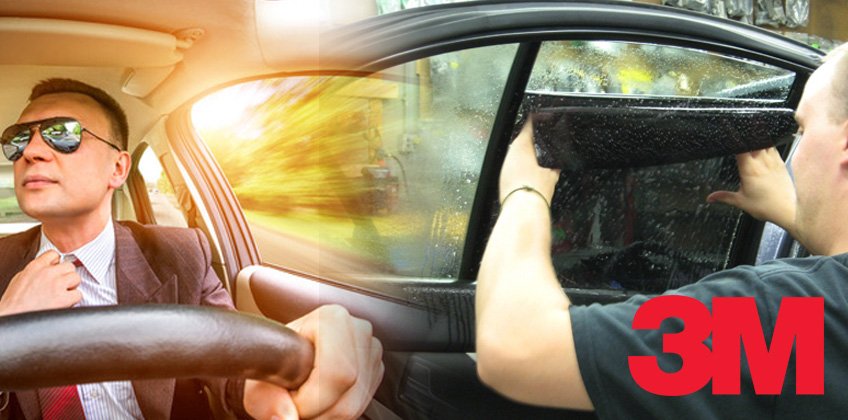 Can You Really do a Professional Car Window Tinting Job at Home?
Applying car window tinting film can be frustrating for the do-it-yourselfer, and will never come out as natural and factory perfect as a true professional who does it every day as their profession.
First, it is important that the window glass is very clean. At Pro Tint Orlando, we have special chemical agents and tools to take the surface of the inside window glass to a point that, quite frankly, you will not be able to at home. Oils, microscopic deposits and bacteria build up on the inside of automotive glass that, if not totally removed, can heat up later and form a bubble as gasses are formed in a pocked trapped under the tint film itself.
Very professional and very good pricing. I got 5 windows done and was in and out in a half hour. Would recommend to anyone and everyone.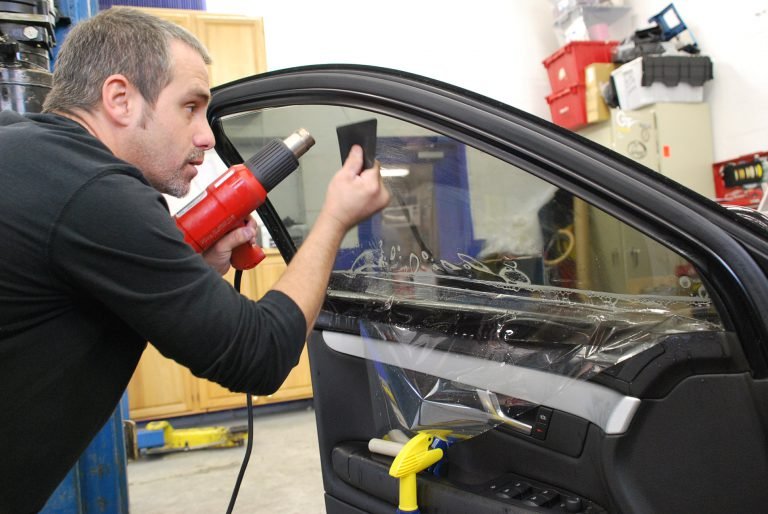 Go With The Pros
In a professional dedicated car window tinting shop like Pro Tint Orlando, when the wet tint film is placed on the inside of the car's window, air bubbles and excess moisture are pressed from between the film and the glass using a specialized squeegee or rigid plastic card. Some parts of the processes require a specialized blow dryer at specific temperature to mold the film and activate the adhesive correctly.  
You have seen some of the results driving around town, no doubt, with a Swiss cheese like effect on the tinted window of the car behind the tint itself, this is the bubbles of air trapped behind the ting.  This is a job best left to professionals, trust us to do it right the first time or we guarantee to make it right.
Excess car window tinting film must be trimmed away with special razor tools and the newly tinted windows left to cure for 3 or more days before the windows are rolled down. The trimming must be done by an expert with the correct tools, or the line at the edge of the tint (at the top and bottom of the car windows) will be uneven, or jagged and give the tint an unprofessional look.  Improper cutting can cause a ripsaw effect, an uneven line effect, or just a sloppy line that lets slivers of light in at the very top or bottom of the window, destroying the entire effect of the car window tinting in the first place.
Cleaning Your Car's Window Tint After Installation
High quality 3M Auto Tint Films can be cleaned with any normal non-abrasive window cleaner and a soft towel after about 30 days. We will remind you and provide full care instructions after we turn over your perfect car enhanced with high quality 3M car window tinting. DO NOT roll your windows down for 72 hours after tint installation.
Prepare to leave satisfied after professional car window tinting job from Pro Tint Orlando, Central Florida's leader in Professional Automotive Window Tinting since 1991.
Properly applied, 3M Automotive Window Tinting will meet all local and Florida State laws when done at Pro Tint Orlando. We know the laws that apply to each area in Central Florida and will fully explain them to you before you decide on which window tint is right for your situation.  
High quality 3M car window tinting properly applied by a professional at Pro Tint Orlando can improve your new or used car's value and provide comfort and safety for the driver and passenger. With 3M Automotive Window Tinting, this effect will last for many years.
Choose Pro Tint Orlando
Pro Tint Orlando's skilled technicians are trained to properly apply 3M window tinting to your automobile – adding value, comfort and safety. We can also help you maintain your car's value for years to come with our auto detailing services. Pro Tint Orlando proudly serves the Central Florida area, as we have since 1991.
Thanks to our reputation, we have clients come to visit us from as far away as Altamonte Springs, Clermont, Kissimmee, UCF,Tampa, Daytona, Ocala and of course, right here in Downtown Orlando. 
We pride ourselves in our excellent work, stellar reputation and even better customer service! Our large, modern facilities are centrally located in Orlando right on Orange Ave. We are near everything, right off I-4, 408 and only 2 exits from the Florida Turnpike. See why we're the best today!